We pride ourselves in the Weaver's of Wellsville legacy. Taste the difference that 5 generations of experience makes. We've refined and stayed committed to the skills and recipes that have been passed down from Weaver to Weaver through the years.
130 Years of Greatness
Perfecting our process and flavor since 1889.
Smoked with Real Wood
Enjoy the same flavor your grandparents enjoyed.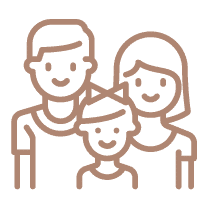 Family-Owned
Our family welcomes your family to be part of our tradition.
Our Family is Here to Help
We would love to hear from you! Leave us your questions, compliments, and concerns below and we will get back with you ASAP.